My First Car
I am a student in university who just loves to write. I do a lot of freelance work and have been trying to get a more steady job, but without reliable transportation (especially now), I'm not likely to get it. I'm only trying to earn and save up enough for a used Volkswagen from a local dealership. Any help would be much appreciated.
[intp || xe/her || 21 || writing & art] "i bond fast, time is an illusion"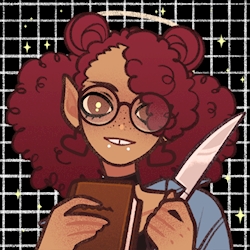 Angel Luci
i love writing for anyone who wants to read my work. and if you enjoy what i write, it'd be wicked if you'd buy me a ko-fi. it'd mean the world to me <3 thank you!
Ko-fi helps creators earn money from their passion. We don't take a fee from donations!
Start a Page