New MacBook Pro
I need a laptop with better specs, and it has to be a Mac since I develop iOS apps and stream iOS app development.
I'm Maegan (she/they) and part of the LGBTQ+ community. I make iOS apps live on Twitch and Mixer, publish blog posts about Swift and SwiftUI, and likes to play my Nintendo Switch. All of that is around my 9-5 job. I also take care of my pets, and all the other things I need to do to be a real person. Buying me a coffee or 2 helps keep me going with more app updates, streams, and blog posts. Come say hi when I'm live! twitch.tv/appsbymw or mixer.com/appsbymw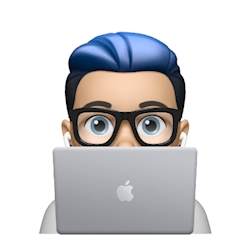 Apps By MW
Show your love/support by buying me a coffee or two ☕💙
Ko-fi helps creators earn money from their passion. We don't take a fee from donations!
Start a Page