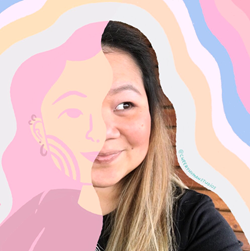 Cheery Human Studios
Hi there! Welcome to my Ko-Fi page. If you enjoy my art, e-mail newsletters, and content, please consider supporting my work with a one-time "tea" pledge. You can also join my brand new Ko-Fi Club! I've got 4 Membership Tiers available. Please take a look at my "Membership" tab for details. Recurring payments are billed on the same day of your initial pledge. You can become a member of any tier at any time and you are eligible for rewards starting the month you placed your first pledge. Please see below for reward distribution details. One-time tea pledges are eligible for behind the scenes content and bi-weekly Audio Newsletter rewards. Ko-Fi Club Membership Schedule ------------------------------------ • Behind the scenes content - At least once a week • Bi-Weekly Audio Newsletter - Every other Friday (starting 7.23.21) • Digital Download - 2nd week of every month • Sticker Mail + Snail Mail Surprise - Last week of every month Important Note: Please double-check the address you submit for your Ko-Fi rewards. If you need to make an edit to your shipping address, please contact Ko-Fi directly via the "Help" button at the bottom of the page and they will help you with that. Thank you!
Ko-fi helps creators earn money doing what they love. We take 0% fee on donations!
Start a Page