Hi! I'm Braden Duncan (a.k.a. Clockwork Art). I'm a full-time, self-taught watercolour artist & curator based in Seattle, WA. I love painting animals, and my current bodies of work feature watercolour & ink critters with whimsical, fantastical, mechanical, macabre & pop culture accoutrement. I plan to take over the world with the strange & the adorable. I'm an animal rescue advocate (with a soft spot for cats), and I help raise funds & awareness for animals in need. I'm a member of the international Strange Dreams Surreal Art Collective, and I regularly assist with curation & art installation for a variety of galleries across the Northwest. I can usually be found covered in watercolour, oil paint, engine grease & cat hair.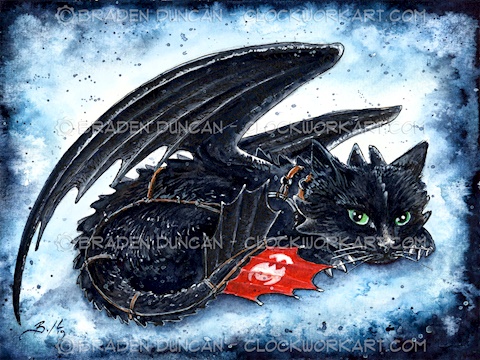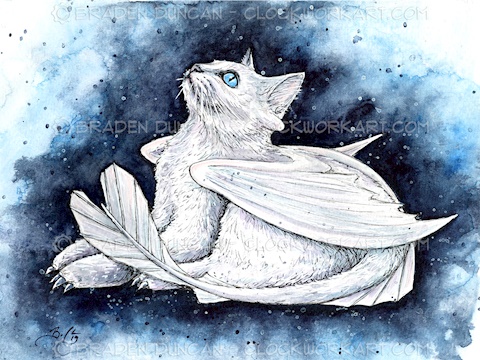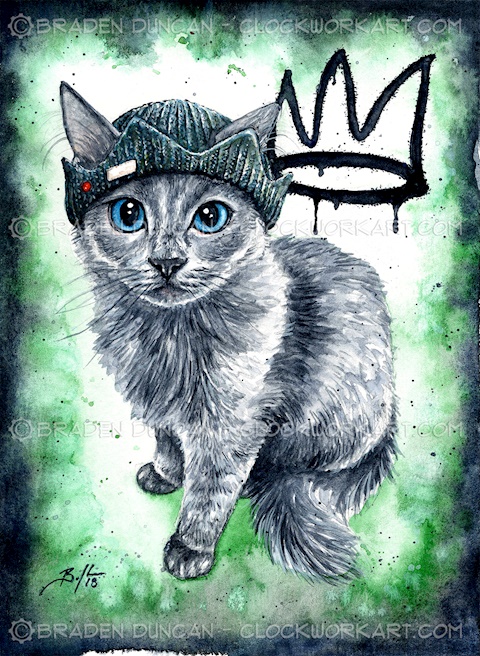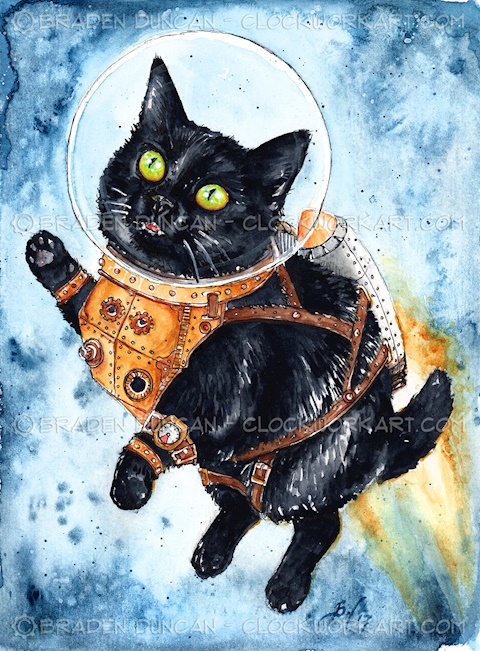 Buy a Coffee for Clockwork Art
Ko-fi helps creators earn money doing what they love. We don't take a fee from donations!
Start a Page