CodeEveryday's Operating Budget
If you'd like to help support my efforts to build CodeEveryday, an online platform dedicated to providing access to coding resources and connect people with jobs and a monthly newsletter, all profits will go towards business expenses. You can check out the landing page at
I'm a freelance web dev and content creator passionate about making learning how to code accessible for everyone.
x
486
Received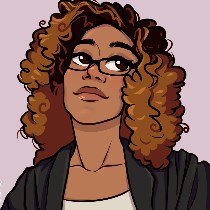 Cyber Barbie
Hi! I'm a self taught web developer and content creator who has been streaming on twitch every day studying and helping others learn how to code with Python. You can catch me on https://twitch.tv/cyberbarbie. I provide an interactive live coding experience on Twitch where I study Python every day and collaborate with viewers to build projects, solve coding challenges and level up as engineers! I am also the founder of codeeveryday.io, an online platform I'm building to provide coding resources and job opportunities. I'm creating the platform with techies with non-traditional backgrounds in mind! If you'd like to support my work and efforts to creating accessible content for the those who are learning how to code, your donations mean a lot <3
Ko-fi helps creators earn money from their passion. We don't take a fee from donations!
Start a Page