Neuer Laptop
Auf meinen Reisen arbeite ich oft unterwegs, natürlich auch an Content. Um weiterhin professionell arbeiten zu können muss ich auch die Ausstattung stets aktuell halten. Daher wäre es schön, wenn mein mittlerweile 6-jähriger Laptop in den Ruhestand gehen darf und ein junger Mitarbeiter seinen Job übernehmen kann..
Finland! My topic to write about on my blog. I am a finland enthusiast and enjoy to share any little bit about it. You can support me and my blog with a little cup of coffee! Kiitos!
x
14
Received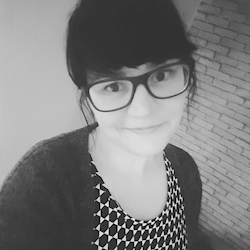 Christine
Yksi kahvi, kiitos! Die Finnen lieben Kaffee zu jeder Tages- und Nachtzeit! Stark! Der weckt auf! Um noch mehr Energie für mein Finnland-Blog zu haben, freue ich mich über jede virtuell gestiftete Tasse Kaffee. Denn auch ich liebe den schwarzen Wachmacher (mit einem Schuss Milch ;) )
Ko-fi helps creators earn money from their passion. We don't take a fee from donations!
Start a Page