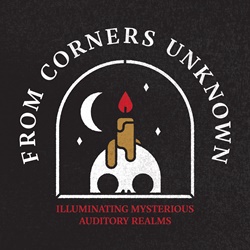 From Corners Unknown
Hello! Thank you so much for visiting our Ko-fi page. We're using this wonderful platform to give listeners of our podcast a channel to support us (beyond listening) if they feel so inclined. Every episode we publish is and always will be free. All dollars earned here will be used to support our writers and help us maintain the cost of website upkeep.
Ko-fi helps creators earn money doing what they love. We take 0% fee on donations!
Start a Page