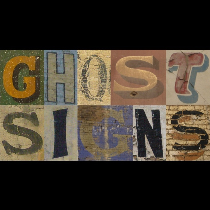 Sam Roberts (Ghostsigns)
Your backing will help: - Fund some of the direct costs of running Ghostsigns e.g. web hosting, mailing list etc. - Keep everything freely accessible, including the blog, supporting students, social media, and contributing to others' research and projects. - Allow me to commit more time to everything and one day perhaps realising the dream of going full time at it. - And, of course, ensure that you never miss an update from me in the future.
Ko-fi helps creators earn money doing what they love. We take 0% fee on donations!
Start a Page