Sustaining the website ☕️🇬🇷
My lovely supporters, This message is for you: if you find any joy and value in what I try to develop, please help me as a first step to sustain our community's home, our website: www.greekbriki.com. Any contribution to the expenses of Greek Briki's first (140euro) & second (297euro) year of online presence makes a tremendous difference for me! This way I can concentrate on the material which I wish to use next in order to develop the content. 🙏🏼Ευχαριστώ πάρα πολύ! HUGE THANK YOU!
🙋🏻‍♀️Hi everyone (γεια σας!) 🌱 My name is Aristea and I am the creator of @greek.and.green 🌱Greek.and.Green is a 2K Instagram community of learners of the Greek language 🇬🇷 🌱I deliver content day-to-day and aspire to engage the community in the most meaningful way possible for enhancing your understanding of Greek. 🌱I am a highly qualified and experienced teacher, holding a bachelors from Aristotle University of Thessaloniki, two Masters (Linköping University and University of Aberdeen) as well as a PhD in Outdoor Education (University of Aberdeen). 🌱My teaching methods are grounded in a wide range of activities and experiential-based designs. My ethos is ... green :) 🌱If you find any value and joy in what I am doing, please consider contributing. Any gesture towards the completion of our first goal, that is sustaining our community's website, means so much to me! I would never be able to make this by my own. With love and gratitude, always, Aristea ...and... ☕️Coffee Cheers!! (στην υγειά μας! | stin igià mas)
x
6
Received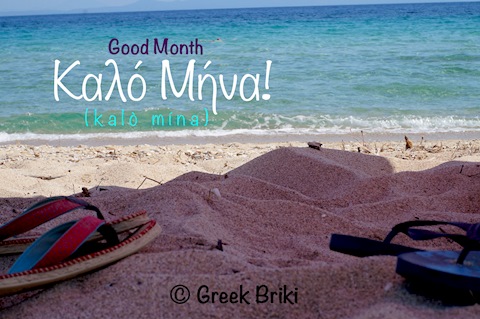 Buy a Coffee for Greek.and.Green
Ko-fi helps creators earn money doing what they love. We don't take a fee from donations!
Start a Page