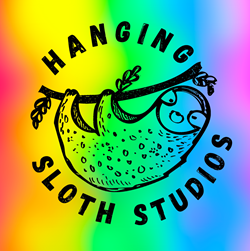 Hanging Sloth Studios
We are using our Ko-fi to raise funds to compensate our Voice Actors for our various projects. Current cost breakdowns are: Challenger Deep: Descent (Coming October): £1000 Spirit Box Radio Season One: £1640 Spirit Box Radio Season Two (Coming November): £2000 Anything raised beyond this will go towards hosting our shows on Acast, improving our audio equipment and keeping the lights on at Hanging Sloth Studios. We'll be posting regular updates, chatting with donors, and generally hanging out on Ko-fi! Thank you for stopping by!
Ko-fi helps creators earn money doing what they love. We take 0% fee on donations!
Start a Page