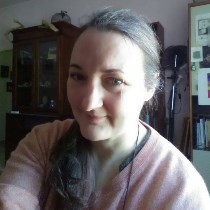 Hilary White Sacred Art
A Benedictine Oblate who lives in central Italy, paints icons and sacred art, grows a garden and prays the Divine Office in Latin. My work is for sale and on commission, in the Italo-Byzantine and Sienese and Umbrian Italian Gothic style, using the traditional egg tempera medium, materials and techniques. This is where I post photos of my work, and sometimes thoughts about Christian spirituality and sacred art, and the intersection of those things.
Ko-fi helps creators earn money doing what they love. We take 0% fee on donations!
Start a Page