In the summer my laptop popped. Since then I've been had to work slower as I can only do art when at my desk at home, ideally if I grab a mid-range iPad and Pen I can do commissions on the go! Help me get to that!
Jon 'Scrivo' Scrivens is an artist from Berkhamsted. 40K Co-host on The Honest Wargamer, Scrivo also takes commissions when he isn't drowning himself in Ork kits! He's also worked as a colour assistant on titles for Marvel, DC and Image including Mister Miracle, The Punisher, Batman and The Activity. Scrivo is also the creator of the webcomic Little Terrors!
x
596
Received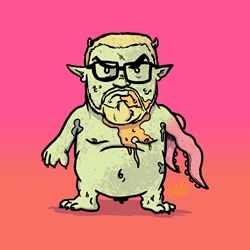 Jon 'Scrivo' Scrivens
Welcome! I've opened up my commission slots here to make it easier for me manage and to offer exclusive content and previews here for everyone who supports what I do.

Make money doing what you love. No fees on donations!
Start a free Ko-fi page