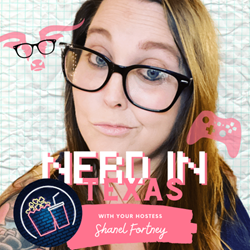 Nerd In Texas Podcast
Hello!!! Shanel Here!!! I use my Ko-Fi page to help support my podcast. In return for the support i like to pay it forward and each month i pick a different cause to donate a portion. By supporting my love for my podcast, you are helping support others as well.
Ko-fi helps creators earn money doing what they love. We take 0% fee on donations!
Start a Page