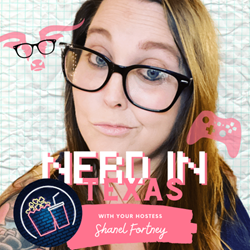 Nerd In Texas Podcast
Hello!!! Shanel Here!!! I use my Ko-Fi page to help support my podcast. My podcast is about movies and tv shows with all kind of fandoms that we love! I stream on twitch and play fortnite! I interact with all my listeners as much as possible. My goal is to create a like-minded community with no judgment! If you make a donation you automatically get in invite to my discord server. Lets talk movies!!
Ko-fi helps creators earn money doing what they love. We take 0% fee on donations!
Start a Page