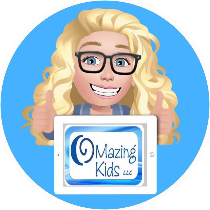 OMazing Kids AAC - Angela Moorad
Tapping "Follow" or "One Time" donate does NOT result in a recurring monthly subscription. Please follow these steps: * Create your free Ko-fi account (you need an account so Ko-fi will know to unlock subscriber content when you visit my page) * Tap "Support" * Tap "Monthly" (amount is automatically set at $25) * Tap "Donate" (even though Ko-fi has the subscription option I haven't been able to find a way to edit the button that says "donate" to say "subscribe") * That will set you up to auto-pay $25 per month via PayPal. You should receive an e-mail from PayPal that can serve as a receipt or log onto your PayPal account and print what you need from there. * You will receive an email from Ko-fi when I post new content. When you are on the site you'll also see a Ko-fi notification (🔔). I will also be posting announcements about new content on social media (Facebook, Instagram, Twitter) and my blog (which also has a way to subscribe to e-mail notifications) **** Here is the direct link to the post with the Feature Matching chart (only accessible to recurring monthly subscribers): https://ko-fi.com/post/AAC-Feature-Matching-Chart-updated-11-6-21-A0A26VTUY ** I'll be providing exclusive content to subscribers (AAC information and tools for feature matching, short videos highlighting features in apps, ways to incorporate books and toys to keep AAC fun, etc...). All info will be in small nuggets to be easy to implement. I know how busy SLPs are and how overwhelming AAC can seem. My goal is to show AAC features in an unbiased and understandable way. I'm a pediatric Speech Language Pathologist with 30 years experience in AAC (augmentative and alternative communication) and founder of OMazing Kids. I have experience using almost every iOS AAC app including robust and specialty apps and love sharing what I know to help others make informed decisions.
Ko-fi helps creators earn money doing what they love. We take 0% fee on donations!
Start a Page