Hi, my name is Naja B. I run the gaming review site Blerdy Otome. While I mostly focus on romance themed games, I've been known to cover a wide range of nerdy and otaku themed topics. I especially love games that feature Black and brown characters in a positive light Your support means a lot to me! Thank you guys for being so awesome!
x
16
Received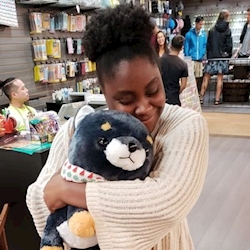 Naja B.
I'm using Ko-fi to help cover costs of the games I cover over on Blerdy Otome.
Ko-fi helps creators earn money from their passion. We don't take a fee from donations!
Start a Page