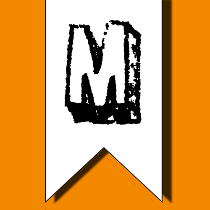 Uncle M / #Punkfriday Playlist
The #Punkfriday playlist is a project of our hearts, which we manage besides our actual work. Due to the success of the list and the large number of submissions (in some weeks up to 100!) we unfortunately don't manage to deal with the submissions as intensively as we would like to. Therefore we decided to filter the submissions a little bit to keep up the quality and the community spirit of the list. 1. if you curate a playlist yourself and have already added bands from Uncle M (e.g. Primetime Failure or others) then send us a mail (-> Mirko@uncle-m.com) with a link + we will definitely return the favor! 2. if you don't run your own playlists or haven't supported us so far but still want to be in the #Punkfriday list, then buy us a virtual coffee here. Add the Spotify link in the text field and we will listen to your song suggestion extensively and give you feedback. Of course we reserve the right to reject suggestions but I'm sure once we've had a coffee date we'll find a cool way to do it. Thank you for your support!
Ko-fi helps creators earn money doing what they love. We take 0% fee on donations!
Start a Page