The webcomic about what to do when the sky is literally falling. Updates on Wednesday!
x
152
Received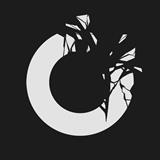 RISING SAND
By donating, you're helping Ty and Jenn bring more, higher-quality pages of Rising Sand to you faster! Really! Every dollar goes directly into purchasing the supplies, handling fees—and yes, even coffee—we need to keep RS going!
Ko-fi helps creators earn money from their passion. We don't take a fee from donations!
Start a Page