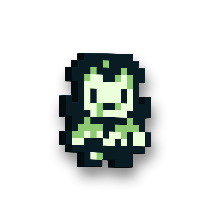 Cyber Vampire - A new Gameboy Game
March 2020 200 years ago, all vampires went vegan and have consumed tomato sauce ever since. Just as they planned their big anniversary celebrations, the world pandemic hit their village and left them without any tomato sauce to buy anywhere. While starving vampires consider returning to their old ways, their only hope is Sippy. A young half-blood with the ability to survive from energy drinks and bubble tea only. Can Sippy save the human race from blood-lusting vampires all over the world by gathering as much tomato sauce for his family as possible?
Ko-fi helps creators earn money doing what they love. We take 0% fee on donations!
Start a Page