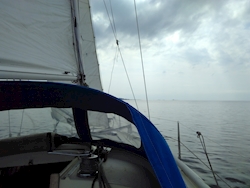 Tale & S/Y Rosa Lusita
Trying to cover the expenses of a 40 year old sailboat on a freelance and student budget isn't easy, but it's worth a try, because the boat is where I work and where I recharge. The yearly boat budget is €1600, so all donations go into that budget. More specific projects are set as goals, so you know what I'm working on at the moment.
Ko-fi helps creators earn money doing what they love. We take 0% fee on donations!
Start a Page