Purchase of Clip Studio Paint Ex
Income is on a more stable level, which is in part thanks to commissions and ko-fi supporters. Thanks everyone! :D There is a program geared toward comic creation that, based on reviews, seems to be perfect for my upcoming projects. And that's Clip Studio Paint Ex. I love the features it offers, and am excited for how efficient I could be with this program once I scale that learning curve. $219 is full price, but I'll definitely keep a lookout for sales! Any amount will help. <3
Hey there! I'm Talizmyn (Janessa) and I'm a Canadian digital artist and graphic designer living in California. In my free time I enjoy reading and writing science fiction and fantasy, as well as playing mmos. I work as a freelancer and am fluent in the use of Adobe Products such as Fresco, Illustrator, InDesign, and Photoshop. I use a Microsoft Surface Book 2 and a PC for my work, depending on the project. Your support will fuel my work and any and all support is appreciated. A like, follow, or sharing links to my ko-fi page go a long way. Thank you so much for everything. I'm so glad you stopped by.
x
45
Received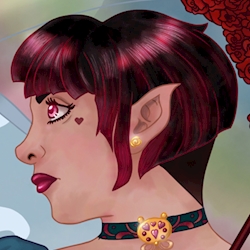 Talizmyn
Welcome to my Ko-fi Page. If you enjoy my work and want to help me create more, please consider supporting. Proceeds go toward art supplies, upgrading my equipment, and caffeine in the form of delicious pomegranate iced teas. Thanks! ❤
Ko-fi helps creators earn money from their passion. We don't take a fee from donations!
Start a Page