I made Cat Nine, a slice-of-life webcomic about a catgirl. I also actually love coffee, so please support my caffeine addiction!
x
145
Received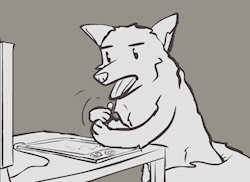 Lazylonewolf
Hi there! I'm Lazylonewolf, or call me Kevin if you want. I made Cat Nine, a webcomic, a kind of slice-of-life, comedy, and fantasy comic about a cat that turned into a catgirl. If you like my work, you can support me here through Ko-fi, or through my Patreon page! Thanks for reading and being a fan!
Ko-fi helps creators earn money from their passion. We don't take a fee from donations!
Start a Page