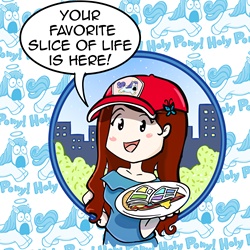 Vanessa (Notfrombrazil webcomic)
My books: https://amzn.to/2m7gUBq Hi, everyone! Welcome! Notfrombrazil.com is a webcomic that started in 2012 during my long-distance relationship when I was still living in Portugal, now I live in Chicago with my better half. Curious about my journey so far full of humor? Check out my newest episodes. (Every Friday at 11 am Central Time USA) www.notfrombrazil.com Like my series? Buy me a ko-fi. Buy me a coffee if you like my series to keep me going.
Ko-fi helps creators earn money doing what they love. We take 0% fee on donations!
Start a Page