Hi I'm Yukimi Akiba, from Japan, who tends to destroy Polaroid and to embroider on it. ◾︎Creative 'Self' Destruction - Self-portrait as therapy ◾︎No Longer Polaroid - the challenge to breath new life into a waste Polaroid ◾︎The Womb of Creativity - Instax Work ◾︎Love Letters - Family Portraiture and more... See more works on my website & Instagram!
x
12
Received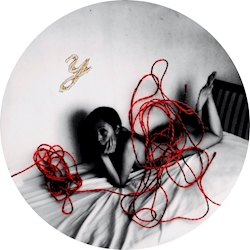 Yukimi Akiba
Welcome to my Ko-fi Page. If you enjoy my work, please consider supporting what I do. Your ko-fi donations will probably go towards buying embroidery supplies, Polaroid films (or coffee!) Thank you!
Ko-fi helps creators earn money from their passion. We don't take a fee from donations!
Start a Page